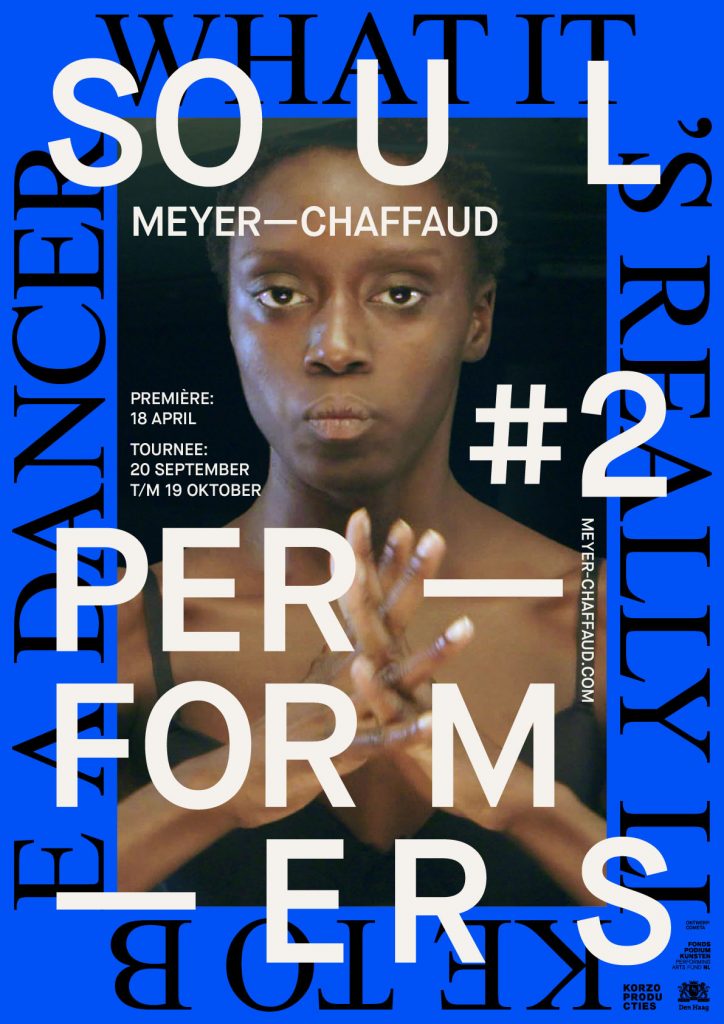 During Holland Dance Festival you could see a preview of SOUL # 2 Performers.
The opening night in Korzo theater is on April 18, 2018.
The choreographer duo Jérôme Meyer and Isabelle Chaffaud dedicated SOUL # 1 Audience to the soul of the audience in 2017. That did not go unnoticed. The performance was a huge success during CaDance, where 'the fourth wall' – the boundary between the dance stage and the audience – went up in smoke.
With the new creation SOUL # 2 Performers you are guided in the inner world of the performers. What would they be without you, the audience? Why do they do what they do? What is it about working for a choreographer and art challenges and pushing your own boundaries? You will discover this together in a multidisciplinary performance in which you will meet seven dancers from three generations, including Claire Hermans (nominated Piket Kunstprijzen 2017) David Krugel (former Dutch Dance Theater 3) and Meyer and Chaffaud (both former Nederlands Dans Theater 1) themselves .
"You just want to connect with that intimate circle" De Volkskrant ****
"That dance can lead to pleasant anarchism is refreshing" Trouw ****
Nederlands
Tijdens Holland Dance Festival krijgt u een preview van SOUL #2 Performers te zien, de voorstelling gaat 18 april 2018 in première in Korzo.
Het choreografenduo Jérôme Meyer en Isabelle Chaffaud wijdde in 2017 SOUL #1 Audience aan de ziel van het publiek. Dat bleef niet onopgemerkt. De voorstelling beleefde onder andere een succesvolle première tijdens CaDance, waar 'de vierde wand' – de grens tussen het danspodium en het publiek – in rook op ging.
Met de nieuwe creatie SOUL #2 Performers daalt u met de dansmakers af in de binnenwereld van de performers. Wat zouden zij zijn zonder u, het publiek? Waarom doen ze wat ze doen? Hoe is het om in dienst van een choreograaf en de kunst uitdagingen aan te gaan en je eigen grenzen te verleggen?  U ontdekt het samen in een multidisciplinaire voorstelling waarin u kennis maakt met zeven dansers uit drie generaties, waaronder Claire Hermans (genomineerde Piket Kunstprijzen 2017 ) David Krugel (voormalig Nederlands Dans Theater 3) en Meyer en Chaffaud (beide voormalig Nederlands Dans Theater 1) zelf.
De pers over SOUL #1 Audience
'Bij die intieme kring wil je je best aansluiten' – De Volkskrant ****
'Dat dans kan leiden tot prettig anarchisme is verfrissend.' – Trouw ****