SOUL#3 Co-creation
Premiere 23 May 2019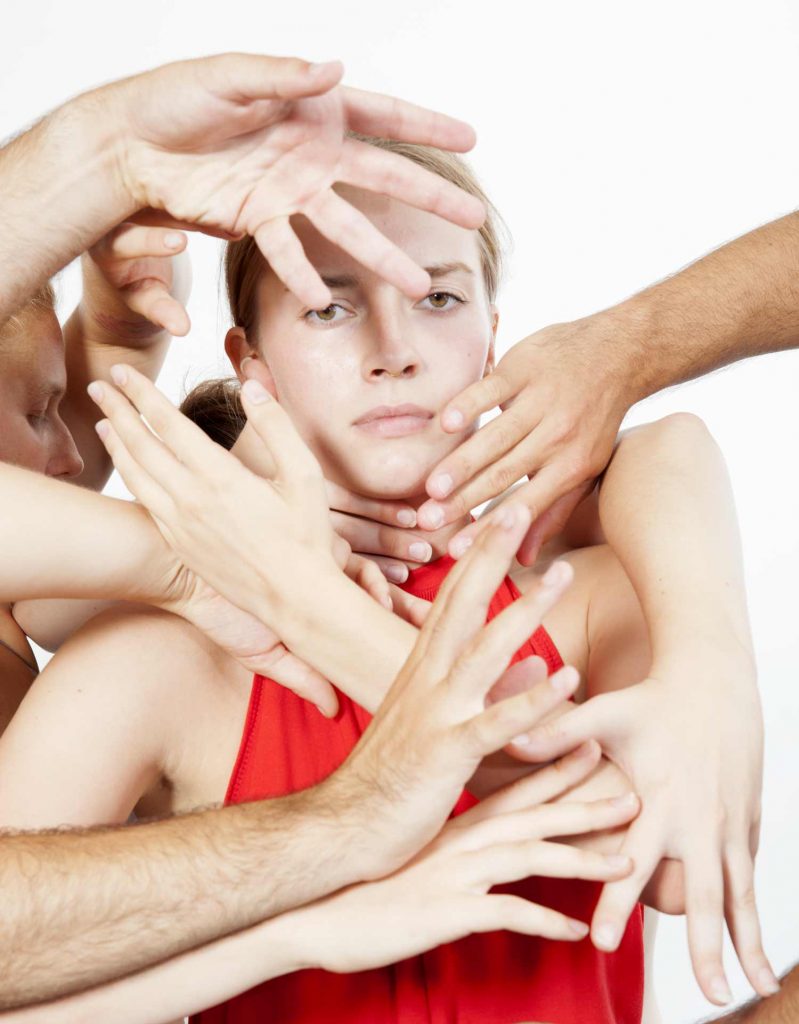 A multidisciplinary dance journey and social experiment with a shared creative process
In the SOUL series, the choreographer's duo Jérôme Meyer and Isabelle Chaffaud further deepen the search for man's true nature. After SOUL #1 where the audience was the center, the public was offered a rare glimpse in the internal world of the dancers in SOUL #2. In SOUL #3 Co-creation, choreographers Meyer and Chaffaud create a temporary mini-society, which includes everyone in the auditorium. In this surprising performance, the duo holds a magnifying glass to what happens between people when they enter into a creative process. SOUL #3 Co-creation is a multidisciplinary dance journey, a social experiment, a danced conference, and also a celebration; with SOUL #3 the duo celebrates 15 years of working together.
Premiere SOUL#3 Co-Creation Korzo theater 23 May Tickets
SOUL#3 Co-Creation Korzo theater 24 May Tickets
SOUL#3 Co-Creation Korzo theater 25 May Tickets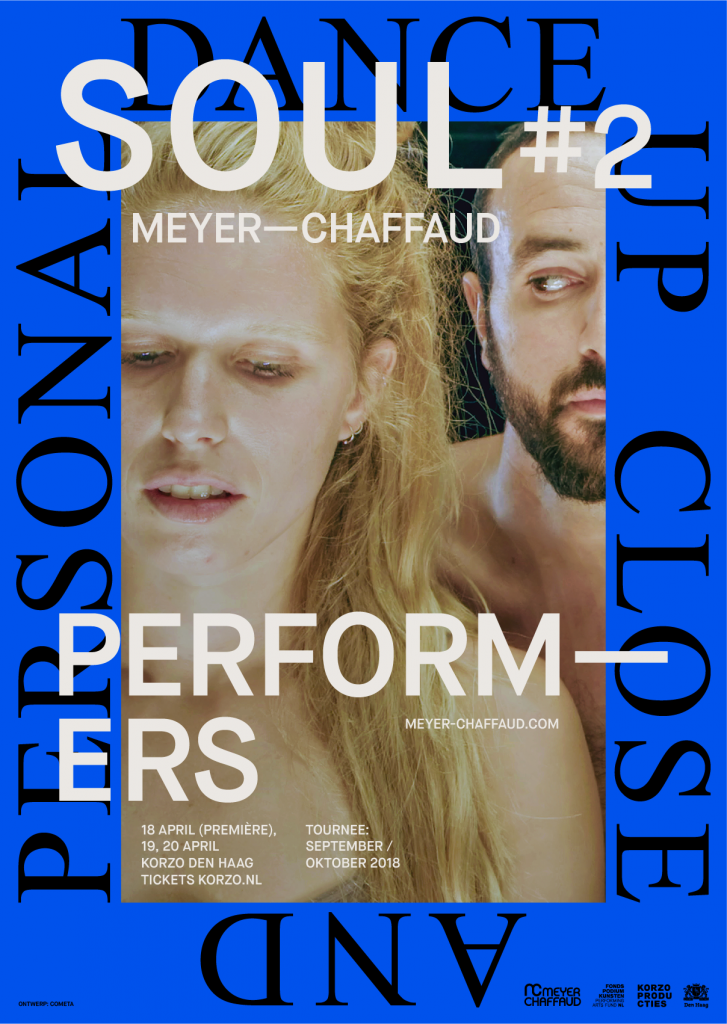 SOUL #2 Performers – An exceptional cast of performers
In SOUL #2 Performers the audience gets a very personal view in the inner worlds of six top dancers, who originate from different dance generations. They share their stories in dance as well as text (the performance is partly spoken in English, which makes it accessible to non-Dutch speakers). Among them are David Krugel (who danced with the former Nederlands Dans Theater 3) and Claire Hermans (nominee for the Piket Art Prizes 2017) and Kinda Gozo (winner of Piket Art Prizes 2018).
About Dance company MEYER-CHAFFAUD
In their artistic careers Jérôme Meyer and Isabelle Chaffaud have developed themselves from excellent dancers, performing with world reknowned companies such as Nederlands Dans Theater 1 and Batsheva Dance Company, into award winning choreographers of whom the work was to be seen with among others Scapino Ballet Rotterdam, Introdans, Dance Works Rotterdam/André Gingras and Korzo Productions. The dance style of MEYER-CHAFFAUD is raw and poetic, groovy and always personal. With their adventurous and at the same time sensitive approach Jérôme and Isabelle are able to woo an audience of dance lovers as well as winning over a new generation of theatre audiences for their work. SOUL #2 Performers is the second MEYER-CHAFFAUD production since the choreographers spread their wings after a long lasting close co-operation within dance production house Korzo.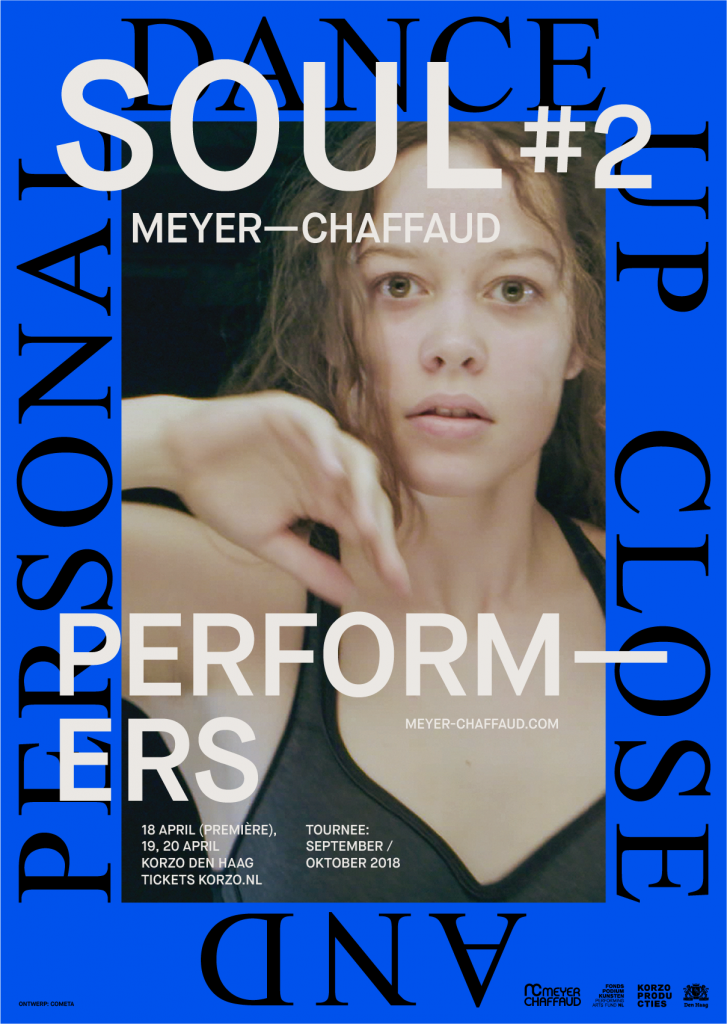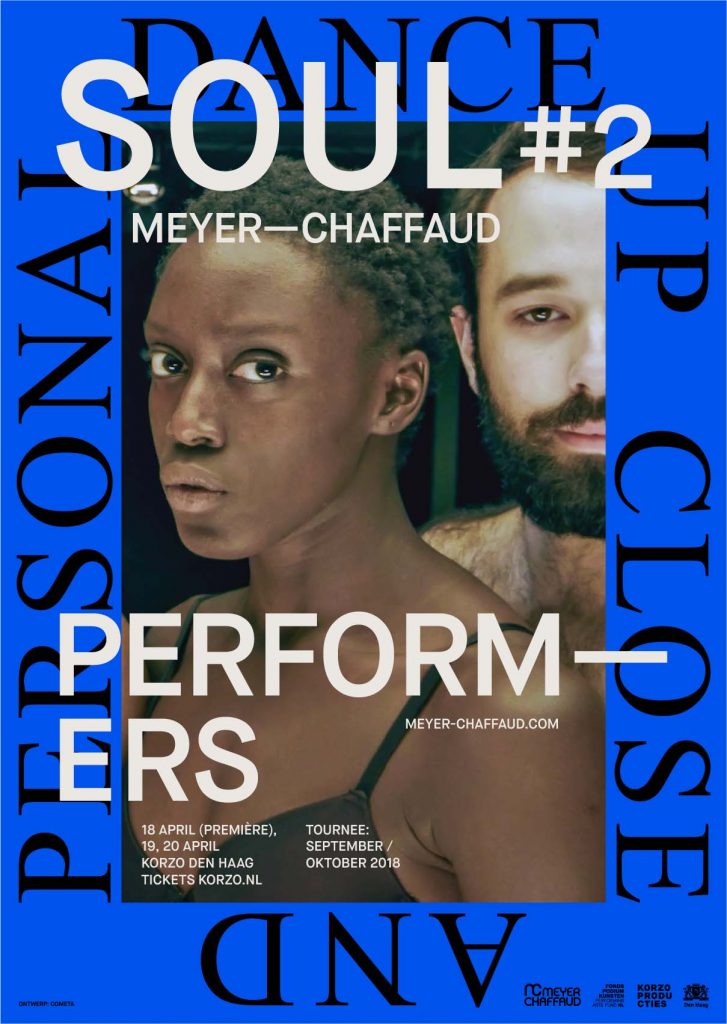 This performance is realised with financial support of Fonds Podiumkunsten and the Municipality of The Hague. Facilitary co-producer: Korzo Productions. The performance in Russia is made possible with financial support by WeJansen fonds. 
Credits SOUL #2 Performers
Concept, direction: Jérôme Meyer, Isabelle Chaffaud
Choreography: Jérôme Meyer, Isabelle Chaffaud i.s.m. de performers
Performers: Claire Hermans, David Krugel, João Dinis Pinho, Konstantinos Kranidiotis, Kinda Gozo, Quinty Boer, Julia Campistany
Text: original text SOUL #2 Performers by Hans van den Boom,; in a free interpretation by Jérôme Meyer and performers
Music direction: Jérôme Meyer
Light design: Albert Tulling i.s.m. met Jérôme Meyer
Costume design: Isabelle Chaffaud
"'SOUL #2 Performers' is het tweede deel van een vierluik waarin de choreografen Meyer en Chaffaud theaterconventies opblazen om tot de kern, de 'soul', te komen" *** Trouw
"Het schakelen tussen verschillende perspectieven en rollen als toeschouwer,
als danser, als host, als collega, als choreograaf, is een goed begin" *** Theaterkrant