In this particular time we hope you and your beloved ones are in good health and that all of you are keeping a positive spirit. By sending you this open letter, we want to share our thoughts, feelings and vision on the current situation with you.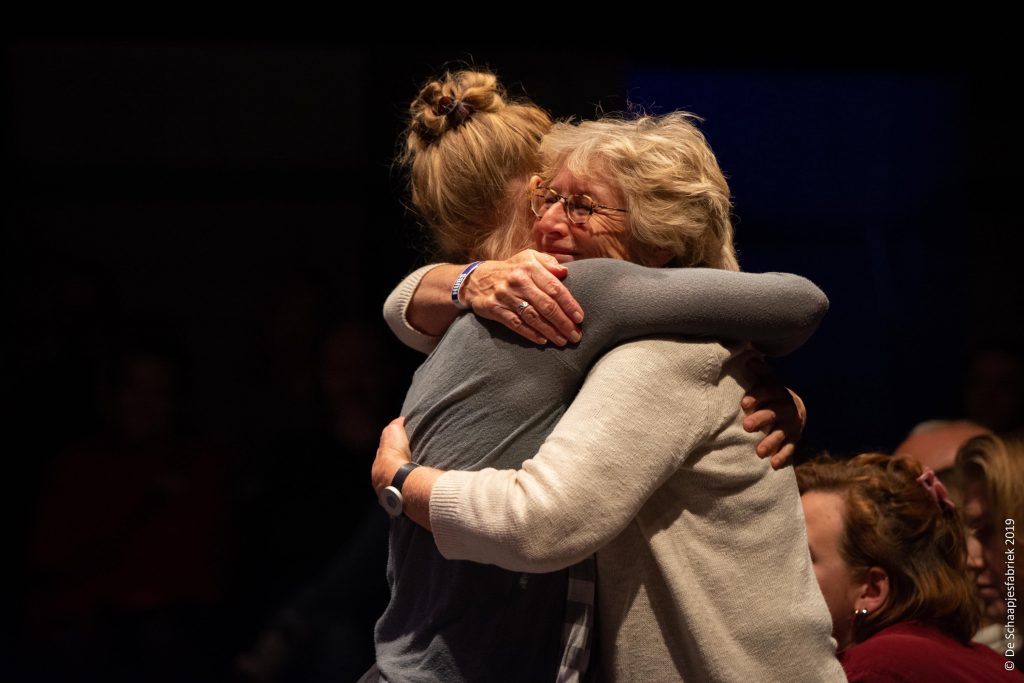 Like so many of us, we had to cease all our activities including the SOUL#3 Co-creation tour and the creation of SOUL#4 Celebrate. Some of our dancers went back to their countries (France, Greece, Italy) where confinement has been much stricter than here. We are looking forward to see the end of it showing up.
During these past four years our work has been reaching moments of climax when audience and performers bonded together, moments when boundaries disappeared, when individuals came together emotionally and physically to embrace differences and moments when they felt like one. Thank you for all these wonderful moments.
Right now, we are forced to live with distance constraints. In this situation, we can just feel how relevant our artistic approach was, and still is. Yet, its realization is currently affected at its core. The performing art is hit hard with an uncertain timing to recover its full liberty of action. For what concerns us, the changes don't only rely upon adapting our performances to a different setting (smaller audience, performing outside…), but it is the essence of what we want the audience to feel and to experience through participatory and physical contacts which is on hold.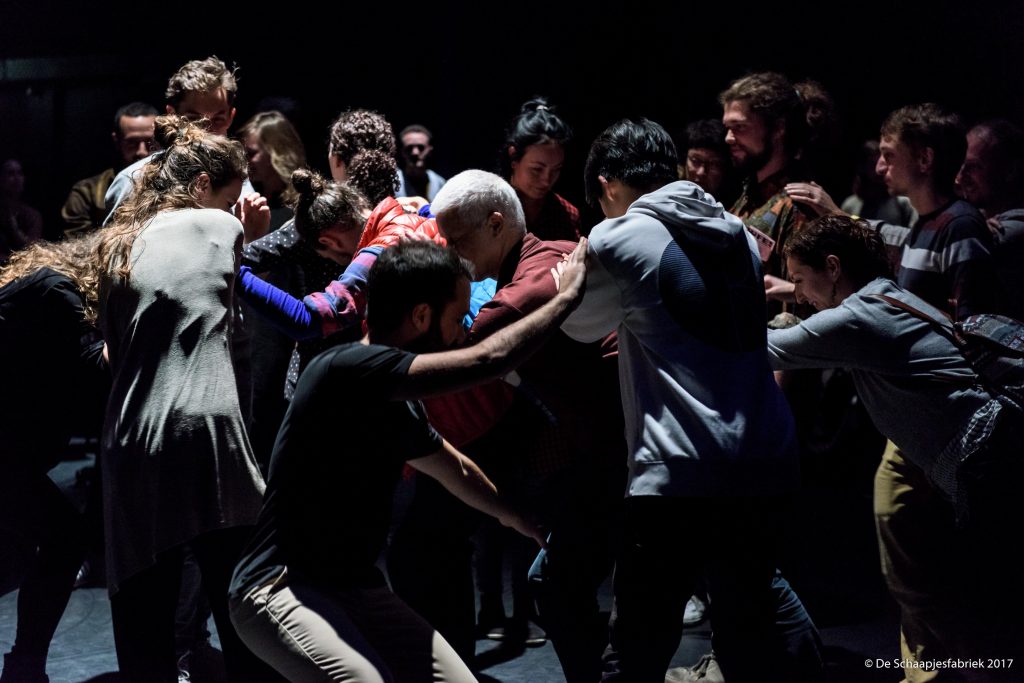 In this abrupt shift in our way of living, we root stronger into our values: the act of generosity that motivates us and hopefully transpires through each of our creations.
We maintain forward a momentum of inspiration with you in mind, dear audience, colleagues and friends.  Those weeks of quarantine did not find us into unproductive stillness and stagnation. Yes we miss you, we miss being in the studio with our dancers and fantasizing about you!!!
We all have a simple question in mind: when will we be able to take the one we care for in our arms? As we literally took you in our arms in our past performances, this question is relevant as well within the theater setting. We have another simple question: when will we be able to dance all together in one unison beat, experiencing the colour of individuals merging and creating thus a wonderful group vibration?
With this open letter we also want to inform you that the advice we received from the cultural advisory committee from the municipality of The Hague is negative. This is regardless of the investments and contributions we have made in the last four years. We have accomplished a tremendous work, like for example two editions of our HUBS IMMERSIVE festival, four main dance productions with great tours, be in Paris, New York, Beijing and St Petersburg. We have made new partners and laid down bridges between different art forms. We are looking back with gratitude and proud feelings to the realization of the dreams we had. We will still commit and protect our future dreams, we will still live with our radical authenticity and and meet you soon again!
With love,
Jérôme & Isabelle
In the surprising SOUL #3 Co-creation, the choreographers hold a magnifying glass to the dynamics of co-creating a performance. What exactly happens when people enter a creation process together? Isabelle and Jérôme's personal experiences as dancers, as a couple and as a choreographers duo formed the inspiration for Hans van den Boom's performance text.* Whether it is the four powerful dancers, the often recognizable outpourings and reflections or- for those who like to experience this – the interactive element: SOUL # 3 Co-Creation is an intimate, touching performance.